---
Welcome!
Wiki for the project E.G.family. It also includes info about the artists and groups on it.
About
E.G.family is a Japanese collective project of female artists signed to LDH. The project reunites Dream Ami, Dream Aya, Dream Shizuka (DANCE EARTH PARTY), E-girls, Flower, Happiness, ShuuKaRen and SudannaYuzuYully. It was established on June 4, 2017.
The Groups
E.G. News
August 29, 2017 - Flower gets their first #1 single in 7 years
On August 29, Oricon announced that Flower's 15th single "Taiyou no Aitouka (Elegy)" got their first #1 single on the singles weekly chart since their debut in 2011, selling 57,865 copies in its debut week.
The single debuted at the #1 on the daily singles chart, selling 40,957 copies in its first day. Although not being their first #1 on the daily charts, this is the first time the group directly debuted at the top. They are also the first E.G.family group to get a #1 single on the weekly chart. In September 2016, Flower also got their first #1 album with the best album THIS IS Flower THIS IS BEST.
"Taiyou no Aitouka (Elegy)" was released on August 23 in four editions and including the final concert of their second tour Flower Theater 2016 ~THIS IS Flower~.
Links: Oricon (in Japanese)
---
July 17, 2017 - E.G.family effectively starts
After the E-girls LIVE 2017 ~E.G.EVOLUTION~ ended the project E.G.family, first introduced on June 5, effectively started.
The E.G.family is composed by E-girls, which is now an unit and not a project anymore, Dream Ami, Dream Aya (as a chief creative manager), Dream Shizuka as member of DANCE EARTH PARTY, Happiness, Flower, ShuuKaRen and SudannaYuzuYully.
---
June 5, 2017 - Dream officially disbands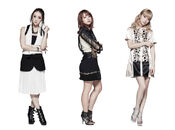 On June 5, 2017, it was revealed the new project E.G.family, featuring the groups related to E-girls. Although Dream, as a group, was not included on it.
The remaining members Shizuka, Aya and Ami will be leaving E-girls to dedicate themselves on their side projects: Shizuka will dedicate herself as a member of DANCE EARTH PARTY alongside EXILE ÜSA and EXILE TETSUYA; Aya will graduate from singing/performer career to dedicate herself as a staff and support for E.G.family artists activities and as photographer and graphic designer for the other artists and Ami will dedicate herself on her solo career as Dream Ami. With them now focusing on solo careers, Dream has officially disbanded.
dream debuted in 2000 after avex trax, in 1999, organized a huge talent contest called "avex dream 2000", with the aim of finding the right girls for a new group. The result was Matsumuro Mai, Hasebe Yu and Tachibana Kana. They debuted with the single "Movin' on" on January 1, 2000. In July 7, 2002, Matsumuro left the group and 6 new members joined: Ai Risa, Abe Erie, Takamoto Aya, Nakashima Ami, Nishida Shizuka and Yamamoto Sayaka. In 2004, Ai Risa left dream to pursue a solo career. On June 26, 2007, dream was "reborn" as DRM, with them releasing a mini-album with same name on the day. On August 1, 2008, Hasebe Yu left DRM in pursuit of a solo career, leaving Tachibana Kana behind as the only member of the original dream. In 2009, the 6-member group, once again, changed its name to Dream and released their first single as 6 on September 9 titled "Perfect Girls / To The Top". On November 23, 2010, Tachibana announced her graduation on the group's official website, and on February 19, 2011, during the last performance of Dream LIVE TOUR 2010-2011 "Hands Up!!" in Tokyo, she officially graduated from the group. The group continued their activities with 5 members until 2012, when Yamamoto Sayaka graduated from both Dream and E-girls to pursue an acting career. Dream continued their activities as a 4-member group with Shizuka, Aya, Ami and Erie as members until December 31, 2016, when Erie announced her graduation from both Dream and E-girls and also retirement from entertainment business. Since her graduation, the remaining members focused on their solo projects up until today. The group's last release was the book dream wa Dream no Yume wo Miru. and their last music release was the single "Blanket Snow".
Upcoming Releases
Latest Releases
Albums
Singles
Links
Upcoming Release
October 4, 2017

Dream Ami's 1st album Re: Dream
October 4 2017 00:00:00 +0900 until the releaseNow on sale!
Anniversary!!
October 2, Coming Soon

Kizu Reina (23rd)

October 12, Coming Soon

Suda Anna (20th)
Flower (6th)
Events
November 9-29, 2017
Latest Music Videos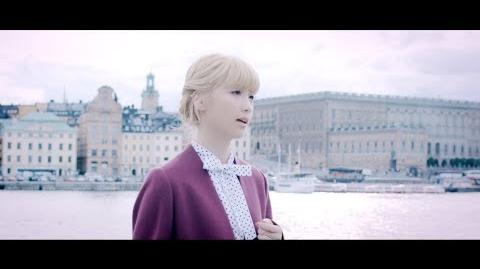 Poll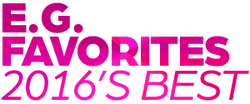 * VOTE ONLY ONE TIME *
Favorite Flower Member in 2016:
Previous Poll Winner
Favorite Happiness Member in 2016
Kawamoto Ruri (34.78%)

Featured Song
E-girls' song "One Two Three"
Featured Music Video
E.G. Twitter
Wiki Rules
Don't create pages unrelated to the E.G.family or LDH. For stuff related to EXILE or any EXILE TRIBE group in general, create it on the EXILE TRIBE wiki. For LDH artists not on the project, create it on LDH wiki.

Only upload professional photos for the artists and groups. (Only use it with former members)

Please respect what other users created.

The E.G.family wiki still misses a lot of pages so if you want to help, you're very welcome.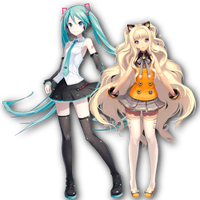 Ad blocker interference detected!
Wikia is a free-to-use site that makes money from advertising. We have a modified experience for viewers using ad blockers

Wikia is not accessible if you've made further modifications. Remove the custom ad blocker rule(s) and the page will load as expected.