---

Wiki for LDH's super girl group E-girls! It also include info about E-girls' units Dream, Happiness and Flower.
---
E-girls is a 19-member Japanese collective girl group signed to rhythm zone and managed by LDH. It features all the members of the groups Dream, Happiness and Flower, and three original members who debuted as part of the group.
---

May 22, 2017 - Important announcements about E-girls to be revealed on June 5
Link: Post on LDH's website (in Japanese)
---
March 10, 2017 - MIYUU to temporarily halt promotions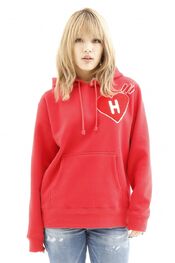 She posted that she knew how the condition of her left knee was bad since mid-January of this year and she decided to consult a doctor, which revealed that the lateral meniscus of her left knee was damaged. As MIYUU wants to give 100% of herself to the performances with the members she decided to the surgery at this timing and will halt her activities until she fully recovers.
She asked for supporters and fans to not worry and wait a bit until she recovers, and also said sorry for the unexpected news.
Message from MIYUU
"This is MIYUU.

Thank you very much for your constant support. I have some bad news to tell you.

The condition of my knee was getting worse since mid-January. After several examinations performed in hospital, I was diagnosed with left lateral meniscus tear.

I thought that I could not dance with my full strength if I did nothing. Therefore, I decided to have a surgery.

Because of the surgery I received, I cannot present performances before I make a full recovery. However, I will still spare no effort to do what I can during this period.

Moreover, I will focus on treatment and rehabilitation in order to present wonderful performances with all my power. Please wait patiently during this short period of time.

I know you may feel surprised at the sudden bad news. Please don't get worried about me and please keep supporting me in the future."

— MIYUU
Link: MIYUU's post on LDH's website (in Japanese) | MIYUU's post on LDH's website (Translated)
---

Albums

TBA
Singles

Dream Ami - "Kimi no Tonari" (July 12, 2017)
Albums
Singles
---

---

July 12, 2017
Dream Ami's 5th single "Kimi no Tonari"
July 12 2017 00:00:00 +0900 until the releaseNow on sale!
---

June 8, Coming Soon

Sato Harumi (22nd)

June 10, Coming Soon

Matsumuro Mai (34th)
---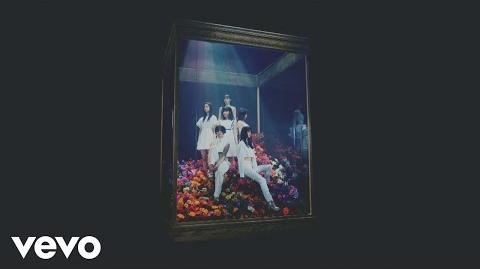 ---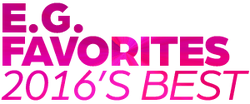 * VOTE ONLY ONE TIME *
Previous Poll Winner
Favorite Music Video
"Try Everything" (Dream Ami) (36.17%)

---

E-girls' song "I Heard A Rumour ~Uwasa Wassap!~"
---
---

Don't create pages unrelated to E-girls or LDH. For stuff related to EXILE or any EXILE TRIBE group in general, create it on the EXILE TRIBE wiki.

Only upload professional photos for the artists and groups. (Only use it with former members)

Please respect what other users created.

The E-girls wiki still misses a lot of pages so if you want to help, you're very welcome.
---
Ad blocker interference detected!
Wikia is a free-to-use site that makes money from advertising. We have a modified experience for viewers using ad blockers

Wikia is not accessible if you've made further modifications. Remove the custom ad blocker rule(s) and the page will load as expected.