Welcome!
A collaborative encyclopedia for the Japanese female project E.G.family that anyone can edit.
There are currently 470 articles and 9,713 edits on this wiki.
About
E.G.family is a Japanese collective project of female artists signed to LDH JAPAN. The project reunites Dream Ami, Dream Aya, Dream Shizuka, E-girls, Flower, Happiness and Sudannayuzuyully. It was announced on June 4, 2017 and established on July 17.
The Groups
December 4, 2018 - E.G.family's first tour announced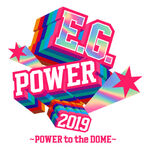 On December 4, LDH announced E.G.family's first hall tour E.G.POWER 2019 ~POWER to the DOME~.
The tour will feature all active artists of the E.G.family's line-up: E-girls, Dream Ami, Dream Shizuka, Happiness, Flower and Sudannayuzuyully. The tour will be the first joint activity of the artists since E.G.family was announced on June 4 and since E-girls' live concert E-girls LIVE 2017 ~E.G.EVOLUTION~, held on July 15 and 16, 2017, which featured all artists of the line-up at the time.
The tour will start on February 22 and will go through until May 18, 2019 with a total of 33 shows in 26 cities.
Links: Tour announcement (in Japanese)
---
December 4, 2018 - DANCE EARTH PARTY disbanded
On December 4, it was announced that DANCE EARTH PARTY has decided to disband.
The members revealed, through messages posted on their website, that they learned a lot with DANCE EARTH PARTY with dance and musical trips and making the world a happier place, and that now they would go on with their own journey.
DANCE EARTH PARTY was formed in 2013 as a side project of EXILE ÜSA's theatrical dance project DANCE EARTH, with its initial line-up being formed by ÜSA, EXILE TETSUYA, EXILE NESMITH and Crystal Kay for their debut single "Inochi no Rhythm". In April 2015, the project was officialized as a group with ÜSA, TETSUYA and Dream Shizuka as members.
Following the group's disbandment, ÜSA will follow up with future DANCE EARTH projects, TETSUYA would be returning to his concurrent activities as a performer of EXILE and EXILE THE SECOND and Dream Shizuka will start activities as a soloist.
Links: News announcement and members' messages (in Japanese)
---
September 7, 2018 - E-girls' "Show Time" wins at VMAJ 2018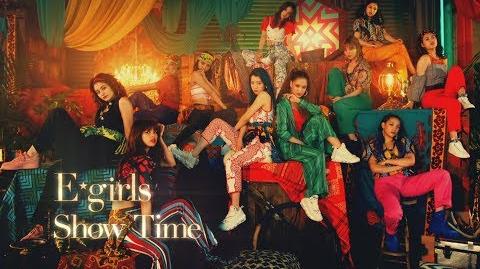 On September 7, MTV Japan revealed the winners of 2018's MTV Video Music Awards Japan, which revealed that E-girls won on the category Best Choreography for the song "Show Time".
The song was selected winner by VMAJ's special selected committee and now the song is nominated for the category Best Video of the Year, which will be selected by public vote among the winners of all categories.
The group also won in 2014 with the song "Gomennasai no Kissing You" in the same category, making this one their second VMAJ award.
Links: MTV VMAJ page (in Japanese)
Upcoming Releases
Albums

Sudannayuzuyully - SYY (March 6, 2019)
Singles

Flower - Kurenai no Dress (January 23, 2019) (digital)
Dream Shizuka - Kanashimi Kara Hajimaru Monogatari (February 6, 2019) (digital)
Dream Ami - Good Goodbye (March 13, 2019)
DVD/Blu-ray

DANCE EARTH PARTY - DANCE EARTH FESTIVAL 2018 (February 6, 2019)
Photobooks

TBA
Latest Releases
Albums
Singles
Featured Music Video
Links
Upcoming Release
January 23, 2019

Flower's digital single "Kurenai no Dress"
January 23 2019 00:00:00 +0900 until the releaseNow on sale!
Anniversary!!
January 20, Happy Birthday!

Washio Reina (25th)

January 27, Coming Soon

Hanayama Mizuki (20th)
Events
February 22 - May 17, 2019
Latest Music Videos
Latest on Spotify
Poll
Favorite release of 2018:
Featured Song
E-girls Twitter
Wiki Rules
Don't create pages unrelated to the E.G.family or LDH. For stuff related to EXILE or any EXILE TRIBE group in general, create it on the EXILE TRIBE wiki. For LDH artists not on the project, create it on LDH wiki.

Only upload professional photos for the artists and groups. (Only use it with former members)

Please respect what other users created.

The E.G.family wiki still misses a lot of pages so if you want to help, you're very welcome.